Thursday, December 30, 2004
Nose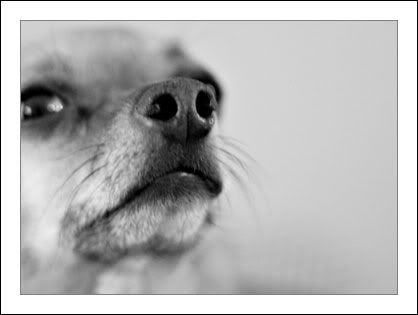 Comments:
Such a sweet shot!!
Love the focus, angle, composition and B&W's atmosphere!!
I also like "light", "wine", "swirl", "bo bo", "cute little guy", "the fountain", "tiny toes".... Here in this blog, lots of wonderful image!
Thanks so much for visiting warm words, I am really happy with your kindness.
moo moo
http://rika.moo.jp/archives/photography/index.html
Post a Comment
<< Home